How to get your ex-girlfriend back when she has moved on in 5 Steps
Medically reviewed and approved by Clinical Psychologist and President of PsicoLuz Integral Psychology Luzmery Romero.
How can I get my ex-girlfriend back? It's a common question that many men ask themselves when relationship problems arise. Little arguments that appear between couples can lead them to break up and end the relationship that they cherished so much. How do you get your ex-partner back? Well, I've been through this bad patch, and here I'm going to tell you how I got out of it:
You must know that you should give yourself some time, which will also allow her to think and process things. Finally, be self-critical, try to improve your shortcomings, try to get back in touch with her, be patient, and make yourself much more physically attractive.
When a girl we love leaves our lives, that leaves us devastated. We don't want to leave her. For reasons we haven't yet explained to ourselves—or maybe we did—we failed her; but we didn't consider that mistake was enough to end it. Perhaps for you, it wasn't that much. For her though, it was.
Women are not the same as men; they don't experience life the same way, nor do they always think the same way. When you fail them, they may believe you fully betrayed their trust, and that's when they start to question everything about the relationship. They question all your words and actions out of hurt and disappointment.
Below, I will help you learn things to help you regain her love.
How do you know if you should get back together with your ex?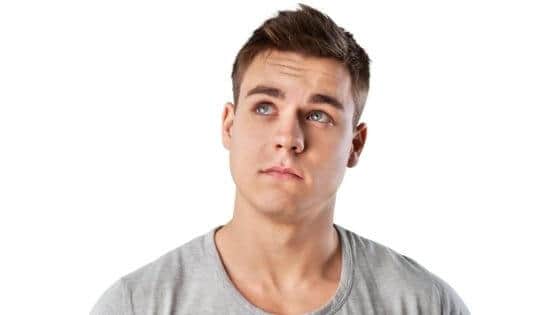 When the relationship has just ended, you don't want to accept it. This is the most challenging time. To restore the relationship, you must follow the specific steps and advice that I will explain to you here. Things to keep in mind when it's all over:
Think about why you want to get back together with her
The first thing to consider is why you want to get back together with your ex in the first place. That is the main thing you should think about, because despite feeling like the relationship has been perfect, many times the best decision is to move on from your ex-partner.
However, one good reason to come back together is if you realize that your life schedules were not synchronized. Maybe you both needed more time to get over some past relationship, or are both now willing to change how you see things.
A wrong reason to go back to your ex is out of fear of being alone. Another would be staying just because everything with her has become a habit for you. You feel you have to go back for that comfort. If you feel that you are jealous if she has another relationship, it is better not to return to her. These reasons for reuniting are awful, and will not work.
A little tip: It is best to consult with a friend, family member or a trusted therapist who will help you better understand your reasons for wanting to return to your ex. Perhaps this will help you make better decisions.
Ask yourself, was your relationship worth it?
The second thing you should do is determine if the relationship was healthy enough and is worth reviving.
You should consider this very carefully, because obviously there are reasons you broke up. If the relationship was wrong for either of you, you should take your time consider if it is worth reviving.
The best way to know and be clear about your relationship's worth is this—if you and your partner were arguing often and you didn't enjoy spending time together, it is best not to revive that relationship.
Another tip: A smart thing you can do is create a list of the relationship's advantages and disadvantages in order to clarify your doubts.
This works especially when you have many conflicting thoughts about why you want to revive the relationship. You need to be as honest as possible with yourself when writing this list, because only then will you arrive at the best answer. If you write, without omitting anything, it will give you clear perspective to make the best decision.
Ask yourself, can I keep the distance?
The third thing to keep in mind is that, when the relationship is over, you should keep your distance.
While making all these decisions about whether to continue, it is best to keep your distance from your ex and avoid contact as much as possible. This way, you will be able to deal with your emotions, process the breakup in a better way, and prepare yourself to take the next step. You need space as well, so when you decide to take the action to get back together with her, she has also had her space to think.
It is best not to send her any messages, and if she sends you one, do not respond until you feel you have had enough time to process the breakup in a healthy way.
Ask yourself, is she available?
The fourth thing to do is to determine if your ex is even available. Before you commit to get back together with your ex, you should make sure that she is still available.
If it has been a long time since you broke up, she is likely dating someone else. If so, you better look into continuing your life with someone else.
The worst move would be to look for a reunification or a visit with your ex if she is already seeing someone else. It is best to look for other women and other interests. Frequent other acquaintances that you haven't seen in a while.
Steps to make her fall in love again with you
Having said all this, if you have already decided that you are going to get her back, then I will explain to you the best way to do so.
First of all, you must focus on yourself
Meaning take time for yourself, focus on personal needs, improve all your defects, and bolster your strengths. You'll see that, with a better you, it will be easier to return to your ex.
Easy steps you can do to focus on yourself:
You can start by practicing a new hobby.
The best thing you can do is improve your health, perhaps with a new diet and exercise regime.
Try to start a diary to record your thoughts and feelings.
Spend more time with your friends or family.
Be natural at all times; act as casual as possible
Since you have already confirmed that you want to get back together with your ex, our most significant recommendation is that you abandon entirely any feelings of despair. It is of utmost importance that your ex does not know that you are trying to get her back. This will likely scare her, and that would ruin all the opportunities that you might have.
After you have taken that time and focused on yourself, that hopefully made you a better man. If you meet your ex casually, act in a calm way that does not seem geared toward rekindling the relationship.
Seek to reestablish contact with her again
Since you learned to act in a casual and natural way, look to reestablish contact with your ex. Write her text messages first. These are the most ideal route, because they tend to be much more casual than a phone call or an email.
Another advantage of text messaging is that you are less likely to argue, and you will have more private communication.
Tips for better text messaging
Keep your messages in a light and casual tone. Try not to say anything that sounds too intense or very mellow. The best thing is to say something funny, something that makes her feel good.
Make sure you are completely sober and stable when you contact your ex again. The truth is that texting while very drunk can be fatal, and it will ruin all your chances.
Look for an opportunity to meet up for coffee, maybe even lunch
Why a coffee or lunch, and not dinner? This is the best idea because meeting during the day won't feel as serious as a dinner. The best thing you can do is casually ask her if she would like to meet up in a comfortable and familiar café.
Tell her that this will give you both a chance to catch up, and talk about things that have happened. Those conversations will help you decide if you want to keep looking for reconciliation.
You may be interested in "How to seduce a woman, 13 secrets you don't know."
What do I do when I get to see her? Tips on the first meeting with your ex
Don't mention that you want to come back with her
The first tip for when you finally get together is to not say anything about getting back together. Just try to have a conversation that is pleasant, fun, and flows naturally.
Dress smartly and appropriately for the meeting place
Make sure you look your best the first time you meet. Looking your best will help you feel confident, and make it more likely that your ex will want to get back together with you.
Remind your ex of the happy times
Talking about happy memories is an excellent way to rekindle an old flame. By reminding your ex of the happy moments you shared, you will allow them to remember the good times in the past, and maybe make them feel more likely to return to you.
Keep in mind that you will also have to talk about the bad parts of the relationship at some point, but enjoy talking about the happy memories at first.
Show your best qualities
This is something essential for getting what you want: her. Keep doing everything to make your ex look at you again with those loving eyes. Consider all those things that made her crazy about you, that she loved about you, and try to highlight them more when you are with her.
An example is, if your ex loved your sense of humor, , look to make her laugh more. If she liked that you used cologne, then use her favorite. If she wanted to taste your cooking, look for a way to cook for her again or tell about her something you cooked.
Be patient
My best advice to you is to be patient. I know it's easy to say, yet hard to do, but it's the best thing for this difficult situation. She may not respond to your first text, so don't keep sending her one after another. She will be upset, she will feel harassed, and she will not answer pleasantly. Please wait a few days before re-engaging.
How do you get attraction and admiration from your ex-partner?
This question is essential, and common; that's why I will help you with answers here:
You can awaken attraction by improving your appearance
You decide if you want to change your appearance via subtle details, or if you want to make a drastic change and alter your whole look. The most important thing is that you feel confident.
You can change things like:
Improving the way you dress
Do some physical activity to get in better shape
You can start eating much healthier
You can better groom your body; for example, by using creams and perfumes.
You may be interested in "How can I look handsome and attractive naturally? 25 Tips."
You can arouse attraction by modifying your day-to-day routine
This is an excellent option, since it can make your ex-partner change their own way of thinking, and help you can face the breakup better. Such a lifestyle improvement can give you the strength to approach someone else, perhaps.
In your lifestyle, you can change things like:
Look for at least one new hobby, whatever interests you.
Practicing some sport regularly; it brings significant benefits, and it will help distract your mind.
Take care of your social network, look for new friends who do other things.
Once in a while, take some extra time for yourself to have a good time. For example, dance, go to a restaurant, go out with your friends, something like that.
You may be interested in "How to make a girl notice you when she ignores you."
Conclusion
In short, to get your ex back, you must be very clear about the reasons why you want her back, whether they are good or bad. Then, apply the advice I've given you; it worked for me.